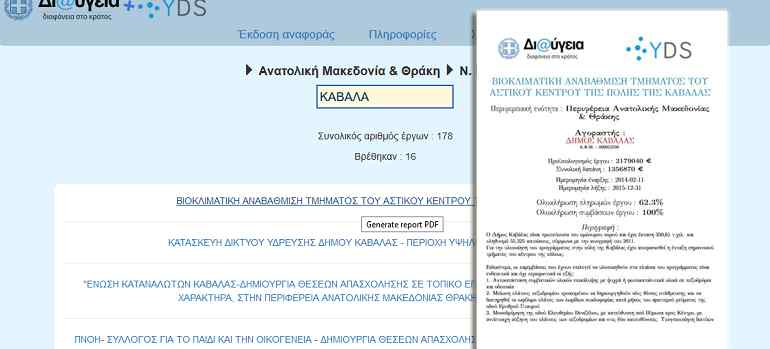 The main goal of the YDS Report Generator is to provide users with an easy, interactive environment which will allow them to search public projects in Greece. For every selected project, the application generates a PDF report including all the basic information of the project as well as relevant search results from the web.
The application is built on the YDS API with data mainly coming from the Greek Transparency Portal Diavgeia.
The original idea and first draft of the application took place in the context of the YDS Hackathon in Athens, organised in October 2017.