YDS Showcases
Check out some of our amazing showcases
by users that actually make an impact.
YDS DataStories
Check out some of the DataStories
by users that actually make an impact.

Browse data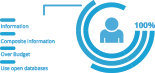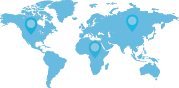 Include items from your library in the YDS Story Editor and create Your DataStory
Create your DataStory
Explore linked open data about public projects and contracts, as well as international aid and trade activities
Save it to Your Library
Create an account and save datasets and visualisations to your personal library
How it works
What we offer
Making Data More Accessible, click through YDS offerings and try them for free.
YDS offers easy access to high volumes of data instantly with smart search. YDS contextualizes data enabling meaningful comparisons and transforms findings into attractive easy to read visualisations
Try it
A section for developers, businesses and independent users to find a list of components and services that are created using the YDS facilities and data.
Try it
A fully documented, open-source set of RESTful web services which allow external systems to create, update and get data from the database of the YDS platform.
Try it
What I like about data-driven storytelling is that it lets you measure things. It let's you measure any phenomena within a story.
Nicolas Kayser-Bril
Co-Founder and CEO jplusplus
Being able to query who's in a story and what's their relation to it is a very powerful thing. That's how I ended up doing this sort of thing in journalism.
Jacqui Maher
Interactive journalist BBC News Labs
YDS Statistics
Check out the current status of the YDS repository contents.
Who we are
Check out our amazing team of people
with huge experience and amazing skills.
The YDS consortium is coordinated by ATC and consists of 9 members from 5 European countries: leading technology companies, research institutions, public bodies and multimedia content companies have come together in order to realise the YDS platform and the related use cases.